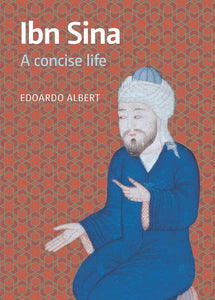 Book Information(本の情報):
Book Title

IBN SINA A CONCISE LIFE

Written By


Edoardo Albert

Publisher

Kube Publishing Ltd

ISBN Code

ISBN13: 9781847740458
ISBN10: 1847740456

Written Language
English
First Publish Date
29-07-2013
Available Translation
 Recommendation(おすすめ):
Comments

 Ibn Sina, who is referred to as Avicenna in Latin, was a true polymath. Born in Persia in the tenth century, his passion for knowledge was unbound, and he made lasting contributions to medicine, math, and philosophy. Due to the scope and brilliance of his work he can be compared to the great Leonardo da Vinci.

With illustrations, photographs, and maps, the rich and diverse world that produced Ibn Sina is vividly brought alive.

Edoardo Albert is a London-based writer of Italian and Sri Lankan extraction. He also wrote Imam al-Ghazali: A Concise Life which was the first book in the Concise Life series.

Commented By


Is best for Children?


Is best for Adult?


Is best for Non-Muslim?



** Please contact us if you are looking for a book but are not currently available. Our contact details are HERE . Also you can live chat
 with us.  

** 本をお探しで、現在ご利用いただけない場合は、お問い合わせください。
We love to hear from you and may Allah accept all of our prayers and grant JANNAH!